WELCOME TO ORKNEY HYPERBARIC TRUST
Welcome to the Orkney Hyperbaric Trust recompression chamber, also known as the Bobby Forbes Unit. We are located in Stromness overlooking Scapa Flow at the Orkney Research and Innovation Campus (ORIC) alongside SULA Diving, the European Marine Energy Centre (EMEC), Aquatera and Heriot Watt university. We provide NHS funded hyperbaric cover 24/7 for both the recreational and commercial diving industry.
We also provide support as the nominated recompression facility to the Royal Navy and the Police Dive Unit and to commercial diving operations on request.
Divers who exhibit DCI (Decompression illness) whilst at sea, are to notify the skipper of their boat or Dive supervisor who will in turn notify the coastguard. This will put in motion the steps towards being assessed for an appropriate treatment and maximise the speed of response and allow mobilisation of the necessary services. Most of our staff are working in the health or diving sectors so need as much warning as possible so that we can minimise delays to definitive treatment. Divers presenting with symptoms on shore after completing their diving should contact the Balfour Hospital on 01856-888000 and ask to be put through to the doctor on call for the diving rota.
If you have any queries please contact us on 01856 850285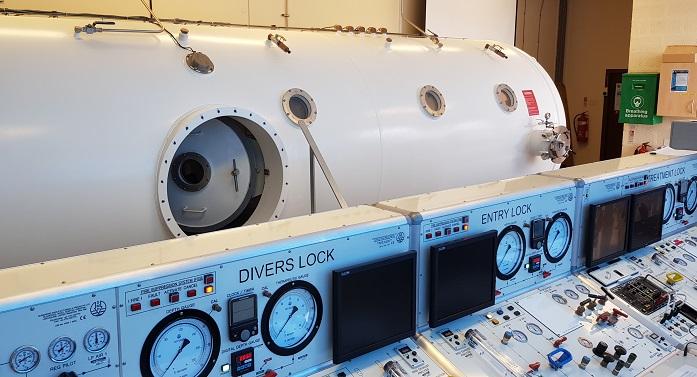 HOW TO FIND US